EXCELLENT
The Alienware Aurora R14 is as powerful as they come and as beautiful as ever, with a redesigned chassis that's easy to access and looks compelling on a desk. If you have the money to splurge on this model with high-end components, it's an excellent gaming rig.
PROS
Excellent gaming performance
Eye-catching design
Runs quiet and cool
Lots of ports and easy upgrades
CONS
Expensive
Weak 4K performance vs. pricier PCs
Today's best deals
$2,699.99
in stock
10 new from $2,699.99
1 used from $2,699.00
as of November 27, 2022 12:37 am
$3,499.99
in stock
2 new from $3,499.99
as of November 27, 2022 12:37 am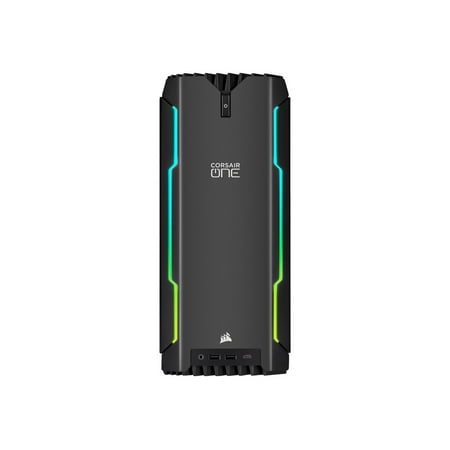 Prebuilt gaming PCs like the Alienware Aurora R14 are only getting more popular, especially in the backdrop of unavailable PC components that gamers need to build their gaming PCs. As we've seen since last year, building your own gaming PC has become more and more expensive, but Alienware's PCs haven't really been affected that much.
That means most gamers than ever are likely looking at this gaming rig in anticipation of scoring a reasonable alternative to building a custom PC, and it is – only that it doesn't come that cheap. Both the Aurora R14 and Aurora R13 are special flagship series of Alienware's gaming desktops, released in October 2021 to mark the company's 25th birthday.
And with Intel's new 12th Gen Alder Lake CPUs in the market, it seems like this was the best time for Alienware to take the throne for the gaming PCs. As a result, Alienware pushed the new design onto two new PCs: the Intel-based Alienware Aurora R13, as well as our review unit, and the Alienware Aurora R14 (Ryzen Edition) which uses existing high-end AMD processors.
Both the R13 and R14 boast the same graphics, ranging from the base models with Nvidia GeForce GTX 1650 up to an RTX 3090 for the Nvidia models, and AMD choices from Radeon RX 5300 up to the RX 6900 XT. They also both get up to 750W Platinum-rated power supplies.
Also, both desktops get the same storage options, ranging from a 256GB M.2 SSD up to a 2TB NVMe M.2 PCIe SSD paired with a 2TB SATA HDD. But there are differences, too. The Intel-based Aurora R13, for instance, comes in both the white (lunar light) and black (dark side of the moon) versions of Alienware's new, larger chassis.
On the other hand, the Ryzen Edition R14 version we're reviewing is just limited to just the dark side of the moon, black. It features a redesigned chassis (the Legend 2.0) that's a little laid back than usual.
That angular design isn't just for the looks, however. Alienware claims it gives the case a bit more internal space and better airflow, to complement the 120mm AIO liquid cooler.
Alienware Aurora R14 Specs
Processor: AMD Ryzen 9 5900
RAM: 32 GB
Graphics Card: Nvidia GeForce RTX 3080
Storage: 1 TB SSD, 2 TB HDD
Ports: USB-A, USB-C, 3.5 mm audio, Ethernet, DisplayPort, HDMI
Size: 20.8 x 20.1 x 8.86 inches
Weight: 36.4 pounds
Price and Availability
Sale
The Alienware Aurora R14 is available for purchase right now in one color: Bark Side of the Moon (Black), while the Aurora R13 is available in Lunar Light (white) and Dark Side of the Moon (black).
You have a lot of configuration choices with the latest Alienware models. You could end up paying as little as $1,300 for a low-end model, to well over $5,000 should you decide to trick out your rig with the best components, including a liquid-cooled, top-of-the-range Nvidia GeForce RTX 3090 Ti GPU.
Our Alienware Aurora R14 is a bit more modest and doesn't include some cosmetic flourishes that would push the price to over $5,000. It packs a liquid-cooled AMD Ryzen 9 5900, 32GB RAM, 1TB SSD + 2TB HDD and Nvidia GeForce RTX 3080 (10GB GDDR6X) graphics card.
A redesigned Aurora: Behold the CPU Soul
The Aurora R14 is housed in Alienware's new Legend 2.0 chassis. This design sports a familiar tubular case of Alienware's earlier Aurora desktops, but it leans a bit back, giving the desktop a more angled oval face that inclines backward. This new case measures 23.2 x 20.1 x 8.86 inches and weighs 36.4 pounds. The result is an R14 that's just a smidge lighter than some previous Alienware gaming PCs, such as the Alienware Aurora R11, which weighed 39 pounds in the Old Legend chassis.
Apart from weight, there's also one huge change over previous models – and that's the side panel. Instead of a solid plastic panel on both sides of the PC, the left-hand side of the Aurora R14 now has a glass panel, which lets you see the internal components. Sure, this being a mass-produced gaming PC, it isn't as beautiful inside as a Maingear rig or anything of the sort, but Alienware did make things a little prettier now that you can see the inside.
All the great things about the R12 chassis are available here, though. Around the front, you're getting a pair of USB-A ports and a USB-C, along with some very cool RGB lighting around the center panel. Then around the back, you're getting a plethora of ports, which you'd expect from a desktop PC.
With RTX 3080, AMD Ryzen 9 Maxes Out
Our review configuration of the Alienware Aurora R14 is strapped with an AMD Ryzen 9 5900 CPU, 32GB RAM, 1TB SSD + 2TB HDD, and NVIDIA GeForce RTX 3080 (10GB GDDR6X) graphics card. This is a beefy configuration for a gaming desktop, and there's pretty much no game that won't be absolutely blown out of the water with this piece of kit.
This gaming PC has absolutely no problem playing any game on the market at 4K with every setting maxed out, and it will remain relevant for some time. It's particularly fluent with games such as Cyberpunk 2077, Death Stranding, Total War: Warhammer II, and Pathfinder: Wrath of the Righteous in 1080p at buttery smooth frame rates, with all settings maxed out.
Elsewhere, cranking up the resolution of those games up to 4K will see performance drop to below 60 fps in a few games, but still playable. Cyberpunk 2077 is a real culprit here, with performance of around 30 fps on RTX 3080 GPUs with all settings maxed.
As a productivity machine, the Aurora 14's powerful components give it more than enough muscle to handle pretty much any work you need to run on it. Out of the box, the R14 starts up really fast, is very quiet during daily use, and is more than capable of handling however many Chrome tabs, YouTube videos, and other apps you might decide to open in the background while playing games.
Particularly, the Aurora R14 should be pretty decent at photo/video editing, and it will surely match the performance of more expensive rigs. It arrives with a clean install of Windows 11, which is a nice touch. There are a few Dell/Alienware proprietary apps pre-installed, but most of these are to be safely ignored.
Perhaps the only useful app is the Alienware Command Center, which you can use to customize lots of settings. You can use it to create custom RGB lighting patterns, manage your GPU overclock settings, modify cooling fans performance and adjust your audio settings.
There's also an Alienware Mobile Connect app that lets you use your phone simultaneously with the PC.
Alienware Aurora R14 Review: Verdict
The Alienware Aurora R14 is just as beautiful and as powerful as it's ever been, only now with a glass side panel that lets you see the guts of the machine. Also, with the level of hardware in our review unit and the sheer configuration options available, you can get some serious gaming performance.
If you can afford it, the Alienware Aurora R14 is the ultimate gaming rig you can invest in, with top-of-the-line components that make it a top-tier gaming PC. Just don't expect blazing-fast frame rates at 4K – for that, you can check out the Alienware Aurora R13 with an Intel Core i9-12900KF, an Nvidia GeForce RTX 3080Ti, and 32GB of DDR5 RAM.
At nearly $3,000, our review unit isn't anywhere close to cheap, but it's powerful enough to play the latest and greatest games for years to come.
Finally, if I had a few extra thousand dollars to splurge on a new gaming PC this year, the Alienware Aurora R14 would be a strong contender. It sports a compelling, attractive new design and as much muscle as you can afford, it's certainly one of the best gaming PCs I've reviewed this year.
Last update on 2022-11-27 at 00:31 / Affiliate links / Images from Amazon Product Advertising API
OUR PICK
Alienware Aurora R14 Gaming Desktop - AMD Ryzen 9 5900, 32GB 3466MHz RAM, 1TB SSD + 2TB HDD
10 new from $2,699.99
1 used from $2,699.00

as of November 27, 2022 12:37 am
Alienware Aurora R14 Review